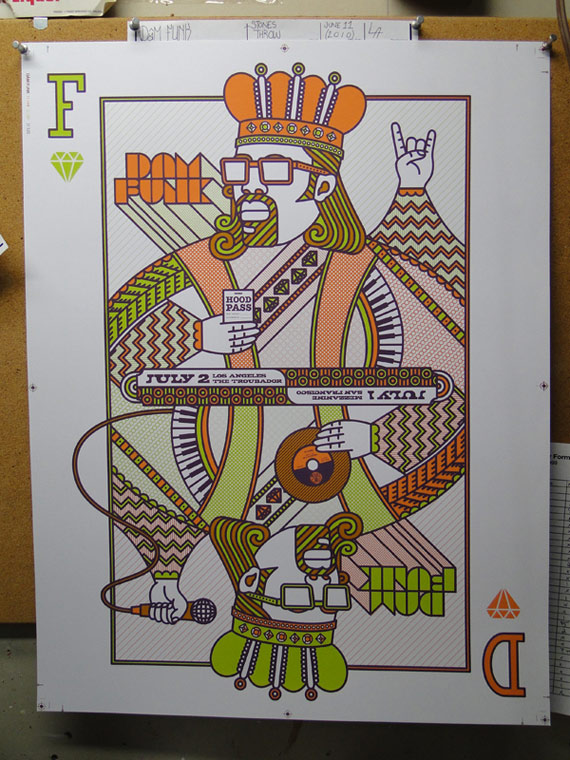 I've become a recent supporter of all things Stones Throw during the run of this blog. I think that part of their success lies in their frequent collaborations outside of the music industry. With a range of products from their own Intelligentsia coffee blend to a Huf-commissioned Mayer Hawthorne t-shirt, you can tell that the powers that be running Stones Throw can sometimes make it seem more of an artist collective than record label.
Following this tradition is their latest project:
a printing of concert posters for Dam-Funk's upcoming back-to-back California shows in SF & LA, designed by Minneapolis-based Burlesque of North America.
Just bought my tickets for Saturday night's show at The Troubador. Trying not to get my hopes too high, but the last time I saw a show at the Troubador I ended up blind drunk & talking to Ant from Atmosphere about the difference between 'amphibious' and 'ambidextrous' (still one of my favorite shows ever).
-dk